Proven Home Security Tips For Muncie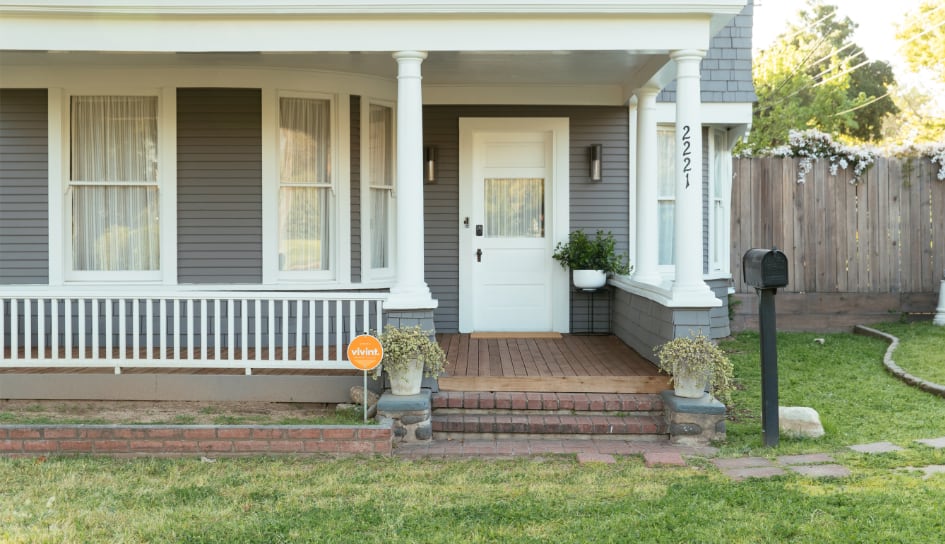 Even if you consider your residential area a safe place to live, there are various steps you can take to enhance your home's security. After all, theft and other crimes may occur no matter where you live. Lucky for you, it requires just a little effort to elevate your house's safety.
Explore and implement these home security tips in Muncie to put your mind at ease.
Muncie home security tip #1 maintain your property
Prowlers tend to hide in the shadows where a neighbor or passerby is unable to spot them. Ensure areas around your home are covered in light and eliminate potential hiding places. Maintain plants and shrubbery in front of windows so that you can easily see into the yard. There's a greater likelihood of detecting possible burglars in Muncie when others can see your entry points from across the street.
Take a walk around your perimeter to find darker areas that could be used to hide. Some places that offer concealment like garages and decks are perfect places to install lighting with motion detectors. Solar lights can illuminate a walkway. You could even install integrated smart lighting in your exterior areas, so they will activate if your outside security cameras uncovers a problem.
Muncie home security tip #2 don't forget to lock up
After a long day in your normal life, do you remember if doors are locked? Have there been times when you arose from your sleep and found the door sitting unlocked? Or came home from running errands with the garage door standing wide open?
Make your life easier with automated door locks. Set your doors to activate at a scheduled time every day or to self-activate 30 seconds after they have been unlocked. By using your powerful mobile home security app, you are able to determine if your doors are secure. Stop leaving the key under a flowerpot. Alternatively, set specific door codes and then get a mobile alert when they are unlocked. A sensor can also be installed that updates your smartphone when you forget to shut the garage door.
Muncie home security tip #3 look for all threats
Theft is only one type of threat you need to consider. Protect against fire, flood, or a carbon monoxide leak with smart alarms. You should have a detector installed already, but fire alarms connected to your home security can help expedite emergency services when there's a problem. To illustrate, your monitoring agents and can alert emergency services while you focus on getting your pets and family out of harm's way and to a safer location.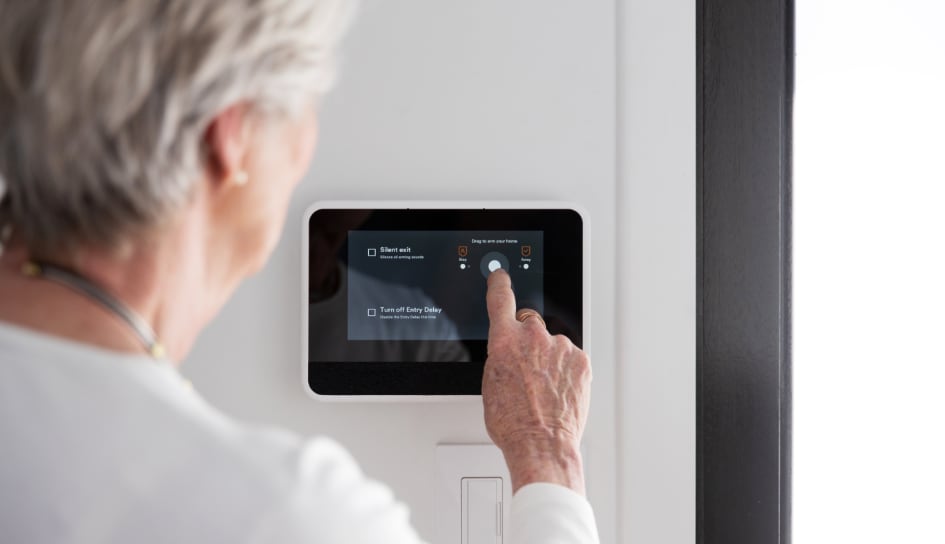 Muncie home security tip #4 install smart home security with monitoring
Upgrading to a smart home security system works in conjunction with other home security tips for Muncie. You are able to conveniently control your smart lighting, smart locks, and fire alarms with a single easy to use app. You can then link all your components to each other and have them react to one another.
In the event an alarm goes off, your monitoring experts have your back. Your 24/7 response experts will reach out to you to make sure your family is safe, then call emergency services. Keep in mind your residence will be monitored even when you're not there. Your agents are always prepared to act 24 hours a day, seven days a week, all year long.
Muncie home security tip #5 be a good neighbor
Remember to inform trusted neighbors when you plan a family trip and make sure they check on your house every few days. On the rare occasion there is a problem, they can act as primary contact until you return. Provide them with a key or issue a temporary code if you utilize smart key pads. Just be prepared to help them in the future.
Upgrade your home defense with Vivint's integrated home security
Your lighting, locks, and alarms will all be integrated with a Vivint home security system. Reach out today, and a Vivint security specialist will begin the process of designing the perfect smart home system for your unique situation. Just call (765) 562-9379 or use our simple online form today.
Cities Served Around Muncie By Smart Security Specialists Your Local Vivint Authorized Dealer